Catching staff from alternative provision (AP) settings smoking weed alongside the young people they were responsible for was a seminal moment for Eugene Dwaah, in what he admits has been a "strange career". "Staff became their friends, which I suppose [they thought] made it easier to manage their behaviour, as opposed to keeping their boundaries, which I felt young people still needed in their chaotic lives," he reflects.
Dwaah was head of behaviour and engagement at Skinner's Academy in Hackney at the time, a role he had for five years up to 2017. He had donned "civilian clothes" for unannounced visits to the AP the school's pupils were sent.
At the time, Skinners was making headlines for its hardline behaviour policies. But those excluded were sometimes sent to AP "more like youth clubs than educational institutions", he said, with some losing their lives to gang-related crime. It also included "portacabins" and "huts" with "no play areas … with kids screaming at the walls", as well as weed-smoking staff.
He realised he could do much better.
Football fanatic
Dwaah also oversaw football training at Skinner's, and was the perfect role model for boys with a sporting passion but struggling to keep on the straight and narrow. Although his own family were relatively affluent – his father a journalist and mum a teacher – he'd been affected by the "really traumatic" passing of his mum in his O Levels year.
However, his PE teacher at St Mary's and St John's CofE, in Hendon, Mr Mihill, changed his life by taking him along to trials for Arsenal. The club put Dwaah on their youth apprenticeship scheme. "A member of staff showing you they care has a massive impact. I'm paying it back now," he said.
He went on to play for Fulham for four years before joining teams in Thailand and Canada. But his playing career ended abruptly aged 28 following a "devastating" knee injury.
Dwaah started coaching kids for Chelsea, many of whom had been excluded from inner city schools. But "because they were budding footballers, we kind of didn't care. There wasn't that holistic care for them."
However, the culture started shifting around welfare and education in clubs. The FA created academies so children could spend longer in training – if clubs supplemented their education.
Dwaah joined the newly formed welfare team liaising between the club and schools, finding he "loved the teaching aspect". After six years as head of recruitment for Fulham football club, he made the move into teaching and joined Skinner's.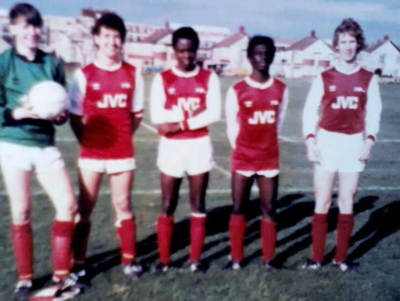 Buying sports centre
After five years at the school, and prompted by what he had saw in the AP sector, Dwaah quit to buy a sports centre in a rundown part of Wembley with an old footballing friend.
In the evenings it was a hive of activity, but Dwaah wanted to provide a sports education programme for pupils at risk of exclusion during the day, when it was quiet. A pilot programme with Brent Council in 2017 went "really well" and Evolution Sports Group was born.
Dwaah was still on the lookout for potential future football stars, but his aim was for kids with a love of the game to get "recognised qualifications, so their choices were heightened by spending time with us".
He set up similar independent alternative provision last year at a rugby club in Dagenham, wanting to make the most of the club's "beautiful grounds" which were empty during schooldays. Such facilities are not the norm in AP: Leeds Beckett University research last year found 57 per cent lacked access to dedicated outdoor PE space.
Dwaah headhunted staff for his provision in Dagenham, named 100% Sports and Education Centre, willing to "go the extra mile" and who had played sports at "quite an elite level". Pupils are assigned a staff mentor, and if that relationship isn't working, they can pick another.
The provision is for key stage four pupils with a sporting interest but behavioural issues, including bringing weapons into school and county lines involvement. There were 468 knife crimes in Barking and Dagenham in the year up to March 2023, up 42 per cent on the previous year. At one time, half of Dwaah's learners were known to police.
Whereas in Brent most of his pupils were black boys, in Dagenham most are white males. He believes that "if there's lack of opportunity and aspiration, the problem is the same regardless of race".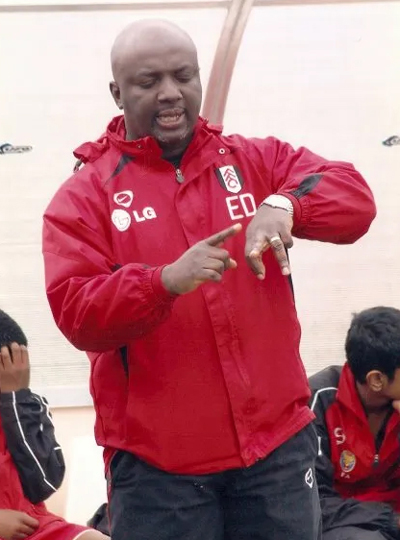 Nike support
The curriculum, which he says "kids really engage in", is made up of level 1 and 2 vocational qualifications in football coaching, first aid, health and safety, food and nutrition, sports leaders and PE skills, as well as Maths and English GCSEs/functional skills.
Learners also take the Duke of Edinburgh Bronze Award and The Prince's Trust achieve programme which includes units in gang culture and managing money. It gives them credits towards a qualification in 'Personal Development and Employability Skills', equivalent to two GCSEs.
Nike sponsor uniforms, but kids have to "earn" the clothing by passing a two-week probation.
This makes them "feel a sense of 'I'm in a special place', rather than 'school don't want me anymore'."
The 100% Sports and Education Centre expanded from 24 to 48 students this year and moved to a bigger site, Dagenham's Future Youth Zone, boasting facilities for music and dance as well as sports.
The remit has also widened to include short-term respite placements for key stage three pupils and those without a sporting interest, with courses now also offered in hairdressing, art, food tech and drama. These 'recovery' placements, which have fixed start and end dates, place a strong emphasis on English, Maths and developing independent learning and work-related skills.
Whereas Dwaah recalls referring kids to AP from Skinner's as being "a paper pushing exercise" which "didn't feel like a human being", he ensures his staff visit schools and meet parents first.
Pupils are also offered a one-day visit, "to see our expectations. We explain the school aren't kicking them out, they're looking really hard at something to suit their needs better. We aren't interested in what happened in school, they can reinvent themselves with us. That personal conversation really works."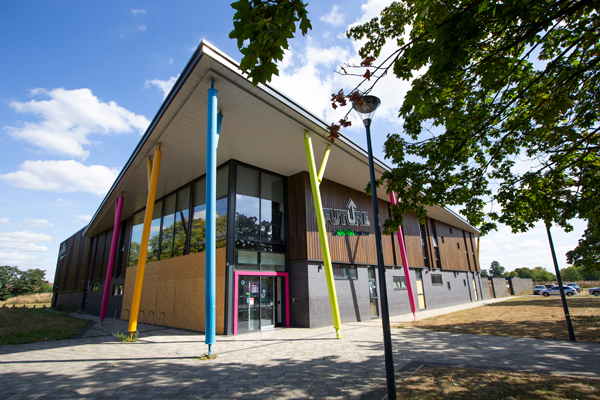 Tackling gangs
Six in 10 Barking and Dagenham households are deprived – the highest rate in the country – and many of Dwaah's "really bright" pupils come from homes with alcohol and drug abuse.
Dwaah realised much of their gang activity was related to "poverty and making money", and that "a lot of parents would turn a blind eye to it because it was bringing income into their household".
"You've got to be real about the circumstances of who you're working with," he added.
He tries overcoming this by providing pupils with well-paid work experience at a nearby gym.
Dwaah "breaks bread with parents" through initial home visits. It's an example of how with smaller pupil numbers than mainstream schools, "we can do things more innovatively".
He tries to ensure staff give ten positive comments for every one negative when communicating with parents, to counteract the fact that many "spent their child's whole school life just getting negative calls". He says the strategy meant "parents would be more helpful" when that negative call had to be made.
Dwaah also connected with local colleges to offer parents functional skills and English for speakers of other languages (ESOL) training. His provision hosts health clinics for families, and signposts them to housing support. It seems to be working.
Before joining, many kids were "school refusers" while others were "homeschooled inappropriately" with "just a few hours a week online provision". The national attendance rate for AP is 61.2 per cent, but Dwaah's last year was around 98 per cent.
He says the team need "quick wins", so he ensures pupils can get some form of accreditation within six weeks "to feel pride in passing something". Lessons are "very pacey", so "kids aren't sitting there idle, looking for opportunities to get themselves into trouble". Lunchtime is only half an hour.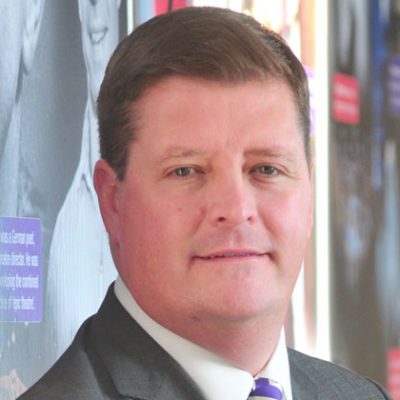 Structure
The provision gets safeguarding and compliance support from the council, and is governed by the local pru, Mayesbrook Park. This "builds confidence in what we're doing". Dwaah's academic teachers are linked with the pru's departmental heads to "moderate and quality assure good practice". This helps staff "feel part of a bigger team".
When Ofsted recently visited Dwaah's provision as part of its thematic review of AP, he claims it found their systems "really impactful".
He's been asked to expand provision into post-16, primary and those with specific mental health challenges, but is wary about "spreading myself too thin". Councils are increasingly struggling to tackle soaring demand for AP amid rising exclusions, and Dwaah was "inundated" with requests to visit areas after speaking at the Local Government Association conference this summer.
He's turned down some opportunities to expand, but is considering proposals to open similar provision at other youth zones run by the charity OnSide.
"The outcomes are my interest, rather than paying me an extra £200,000 a year. I've been incredibly fortunate in my life – I don't need the money."
When he compares his provision to that of the AP he visited a decade ago with Skinner's, he feels "incredibly lucky".
"I was given a blank canvas, and realised we could be so creative. I hope you see my passion."