Academy trust attendance hubs are going beyond the school gates in their push to get children back in the classroom. Samantha Booth reports
One in five pupils was "persistently" absent last year, a figure that is nearly double the pre-Covid norm.
The government last year named nine attendance hubs, all in academy trusts, to help 600 schools struggling to cut these absences. So what solutions have these trusts found?
'Forensic data' is key …
Unity Schools Partnership has two schools in the attendance scheme – Abbots Green Primary Academy, in Suffolk, and St Edward's Church of England secondary, in Essex.
Nick Froy, its education director, said it was "absolutely granular" with data – trying to spot patterns between siblings, friendship groups and at certain times of the year, for instance around mock exams. 
"We have really quite sophisticated and complex spreadsheets that track attendance of every child in every school week by week," he said. "And in some cases, day by day, lesson by lesson."
Rivers Tees academies, an alternative provision trust attendance hub, is spending £5,000 a year to get a visual "heat map", showing patterns of attendance for each pupil.
Christina Jones, its chief executive officer, said it was "helpful to see it visually" as it gave an "instant picture of any patterns in their attendance".
At North Shore Academy, part of NET which was the original attendance hub, children who were "critically absent" – attendance below 20 per cent – were now visited by safeguarding and wellbeing officers rather than attendance officers. 
If the child was not open to a social care route, the officer would make an early help referral. 
… but schools need to go 'extra mile'
Jones said the attendance officers at her trust, which has schools in some of the most deprived areas of the north east, have worked with local charities and asked the staff team for clothing. 
Research by the National Foundation for Educational Research suggests more than 95 per cent of mainstream schools provided uniform and clothing to pupils.
"We have come across families that have a house, but no beds, no curtains, no bedding – so it's very difficult to get up and be prepared for school when you are living in these situations," Jones said.
But going the "extra mile" and "doing everything we can to help" is building strong relationships with families.
A report by the School Home Support charity found poor housing was a major barrier to school attendance, with a 73 per cent rise since last year in children concerned about where they lived. 
"There are no quick fixes or silver bullets," Rachel Kenningham, its head of policy, said. "You need to build trust with the family and find out what's going on at home, to strengthen that bridge. Improving attendance takes time." 
The charity bases practitioners in schools and works with families to find the underlying cause of absenteeism. But it costs about £1,000 to support a family, mainly funded by grants.
Schools Week investigations have revealed how schools are becoming the new frontline as social care resources dwindle. 
Kate Richardson, education director at Cabot Learning Foundation, said it was now "reaching beyond the school gates" to maintain relationships built from visiting homes during the pandemic.
This includes running foodbanks and picking up children if they could not get into school. 
"Trusted" staff members – usually teaching assistants – would also call children before the start of each term, such as inset days, to try and quell any back-to-school nerves. 
Its attendance hub, Wallscourt Farm Academy, in Bristol, had attendance of 95.3 per cent, above the national average of 94 per cent for primaries. 
Froy said some Unity schools had scrapped non-uniform days after it noticed increased absence amongst disadvantaged pupils because of the "peer pressure to be in the right set of trainers and the fact it's the £2 for the privilege of doing so".
Positive language in letters home
Unity has also overhauled the way it communicates with parents – changing both the tone of letters and how often they're sent. 
Froy looked at research that suggested implied parental failure could lead to further parental disengagement. 
Letters now said schools "would really appreciate" parents' "help and support", adding: "We want to work with you to achieve this." 
The trust has moved away from fixed-penalty notices – apart from term-time holidays – and only use punitive measures as a last resort. 
"There's a realisation that the chances of making a difference to a child's attendance actually deteriorate once you start going to the legal section," Froy said. 
In new attendance guidance for schools this week, the DfE suggested "adopting positive, future-focused messaging" with parents and "balancing a firm, factual tone with empathy". 
Meridian Trust has two attendance hubs, Bar Hill Community Primary School and Ely College, in Cambridgeshire. 
Sharon Templeman, its attendance and welfare leader, trains staff on how to use positive language and be "open-minded" about the underlying causes of absenteeism. Staff have also had training on how trauma could impact attendance.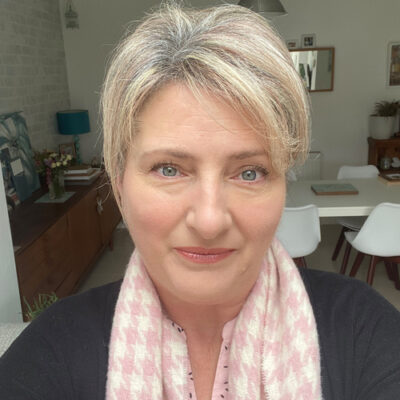 Templeman also piloted teaching mindfulness to small groups of year 10 and 11 girls. An evaluation was ongoing, but she reported "a big difference in the way they were speaking and reframing their thoughts". 
Templeman said the trust tried to differentiate between physical and mental illness in its tracking sheets and had seen a rise in "low-level anxiety". 
Although the trust's approach was time intensive, she said the key was to target the right children for each school "so it's not just one message for all of our 30 schools". 
Chris Witty, the chief medical officer, this week said being in the classroom could often alleviate the underlying issues of mild or moderate anxiety. 
"A prolonged period of absence is likely to heighten a child's anxiety about attending in the future, rather than reduce it."
'September is critical moment'
New guidance from the Royal College of General Practitioners advises its members to "be alert to when it's better to encourage a child to attend school rather than take time off". 
GPs should "reassure and have sensitive conversations with pupils and parents about anxiety" and "encourage parents to speak to school staff about any worries their child may have". 
Whitty added that it was "usually appropriate" for parents to send children into school with a minor cough, runny nose or sore throat. However, they should be kept at home if they had a temperature over 38degC. 
Dame Rachel de Souza, the children's commissioner, has called on other agencies to help schools improve attendance.
Writing for Schools Week, she has called for a national roll-out of the attendance mentors' programme, in which persistently absent youngsters and their families in five council areas get one-to-one support.
She also wants the "working together to improve school attendance" guidance, published last year, to become statutory this term. 
The DfE said last year that it would become statutory "when parliamentary time allows" but no sooner than this month. 
Analysis by FFT Datalab found pupils who missed 10 per cent of sessions were between three and four times more likely to have missed school at the start of the year, compared with better attendees. 
"September is a critical moment," de Souza said. "It's our chance for a system reset and to shift the dial on school attendance."